Monday, 17 February 2014 | Admin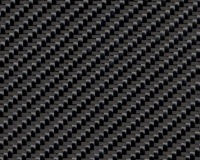 Why carbon fibre is such a versatile product for countless applications
Wednesday, 15 January 2014 | Steve

While we always try to provide as much information as possible regarding our range of products and the different techniques that can be used we are now offering a selection of books to explain various materials and application methods.
Monday, 11 November 2013 | Admin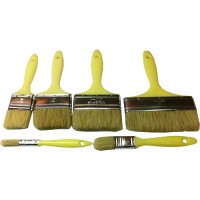 Struggle to clean brushes after fibreglass projects? Read this blog for advice
Thursday, 24 October 2013 | Admin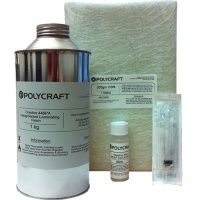 Read this starter guide and find out the materials you require to complete a fibreglass repair.
Tuesday, 22 October 2013 | Steve

Liquid latex is a rubber that is supplied in liquid form. Once the substance is applied it air dries in a matter of minutes to form a sheet of latex on any surface. Latex is a natural polymer which is derived from tree sap, and as such it has a base solvent of water. This means that it is one of the few compounds that are non-toxic in liquid and solid state.
Thursday, 2 May 2013 | Steve

Large stocks are now available of quality Modroc Plaster bandages, we have two sizes available, 15cm x 2.7m rolls or a value slab of 15cm x 80m. Small rolls are individually sealed to maintain long shelf life. Ideal product to create support jacket for alginate or latex moulds.
Monday, 12 November 2012 | Admin

With increased demand from our epoxy customers we are now stocking even more Powder Bound Chopped Strand Matting. Even better news is that we have now dropped the prices of both the 300g and 450g powder bound to the same pricing structure as the emulsion bound mats, full rolls are also now available for dispatch on both sizes.
Friday, 9 November 2012 | Admin

For customers wanting to make life casting moulds such as hands and feet we are now stocking the Polycraft Chromatic Alginate. Its safe and easy to use and the setting time can be adjusted with the temperature of the water and the quantity of water added. The colour change feature of the alginate gives a visual guide to each stage of the alginate process
Thursday, 8 November 2012 | Admin

For quick and easy comparison of our ever increasing liquid plastic range we have compiled a comparison chart listing pot life, demould times, shore hardness and main applications and benefits.
Thursday, 8 November 2012 | Admin

We are now stocking the Polycraft FC-7450 , our lowest price PU resin making it ideal as a back fill resin , support jacket creation or large scale casting where fine detail is not required. With a medium pot life of 5 - 7 minutes and demould time of 1 - 2 hours it still has very good air release properties and cures to a Shore D 72.