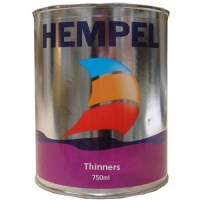 Hempel Thinners No 3 (808) - 750ml£9.50
Thinners and tool cleaner for antifoulings and paint deck.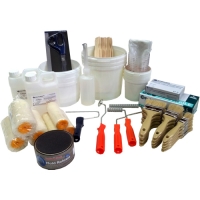 Fibreglass Ancillaries | Tool Kit - Large Pro Pack£110.00 £85.00
Large Pro Pack is a mix of tools and ancillaries suitable for larger projects from fibreglass repairs to moulding and casting, larger utensil kits are available.
Fibreglass tool kits can offer all the tools to do small repair jobs to the start of fibreglass production, these kits are combined to offer various tools and utilities at discounted pricing.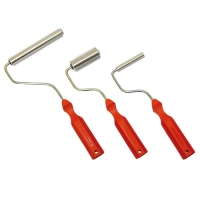 Fin Rollers - Aluminium High Grade£4.00 - £6.50
High grade aluminium fins for excellent air relief in most grp applications.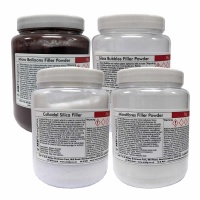 Filler Powder Multipack (Glass Bubbles, Microfibres, MicroBalloons, Silica)£20.00
Kit Contents : 50g Glass Bubbles | 50g Microfibres | 50g Microballoons | 25g Fumed Silica
Colloidal Silica + Epoxy Resin = Thickened Resin Mix
Colloidal Silica + Microfibres + Epoxy Resin = Adhesive Mix
Colloidal Silica + Glass Bubbles + Epoxy Resin = Fill / Fairing Mix (Below Water)
Colloidal Silica + Micro balloons + Epoxy Resin = Fill / Fairing Mix (Above Water)
Newclay Grey Air Drying Clay£2.50 - £20.00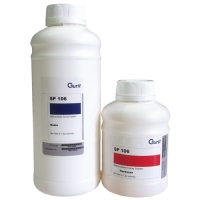 SP106 Multi Purpose Epoxy Resin System£25.00 - £175.00
Various Sizes Available
SP 106 is a simple to use, all-purpose epoxy which can be used for gluing, coating, laminating and filling. With its range of hardeners, and easy 5:1 mix ratio by volume,SP 106 provides a quick and convenient way of using one epoxy system for a very wide range of tasks.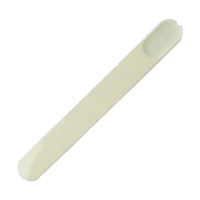 Small Plastic Mixing Sticks / Stirrer£0.30 - £72.00
Plastic mixing stick, wide variety of mixing uses, more popular with addition cure silicones and polyurethane resins.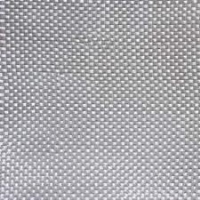 280gsm Woven Roving - Medium - 1m Wide£3.00 - £40.00
Quality 280g Woven Roving, a medium weight roving still offering reasonable ability to conform to mould.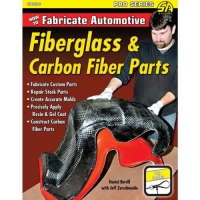 How to Fabricate Automotive Fibreglass & Carbon Fibre Parts£25.00
How to Fabricate Automotive Fibreglass and Carbon Fibre Parts comes from authors who explain the basics of fabricating popular exterior and interior parts and walks car handymen through the process of using fibreglass, carbon fibre, and composite materials to construct a variety of automotive parts for all kinds of cars. From building basic molds to laying up fibreglass parts and finishing parts, this offers a range of fabrication and repair projects and covers all stages of repairing or building functional fiberglass parts. A 'must' for any serious automotive collection.